¿Por qué Digital Branding Ltd?
Creemos que podemos transformar los negocios a través de la digitalización, mejorar la percepción de su marca y ayudarle a alcanzar nuevos clientes.

Opciones Financieras
Normalmente nuestros proyectos se facturan siguiendo el modelo 20% - 80%. Esto significa que el 20% del costo de desarrollo se paga cuando se firma el contrato, y el 80% restante y el final del proyecto. Puede optar por opciones de financiación más específicas como nosotros:


Facturación a Plazos

0% de comisión, 0% de intereses, 0 £ costos de formalización
Elige tu plazo (3mo, 6mo o 1 año)

Aprobación está garantizada







Facturación ROI
Pago basado en el proyecto ROI
Para cierto tipo de soluciones cuyo impacto se puede medir directamente en beneficio
Sujeto a aprobación


Facturación Base-Capital

Pagar con la participación de la empresa
Para startups con bajo nivel financiero dispuestos a financiar el proyecto con capital
Sujeto a aprobación
Simplified Management
This is done thanks to our ERP through which you can:

Consult, sign and pay budgets
Review, cancel and update subscriptions
Review the status of projects and tasks within the project
Create and review the status of support tickets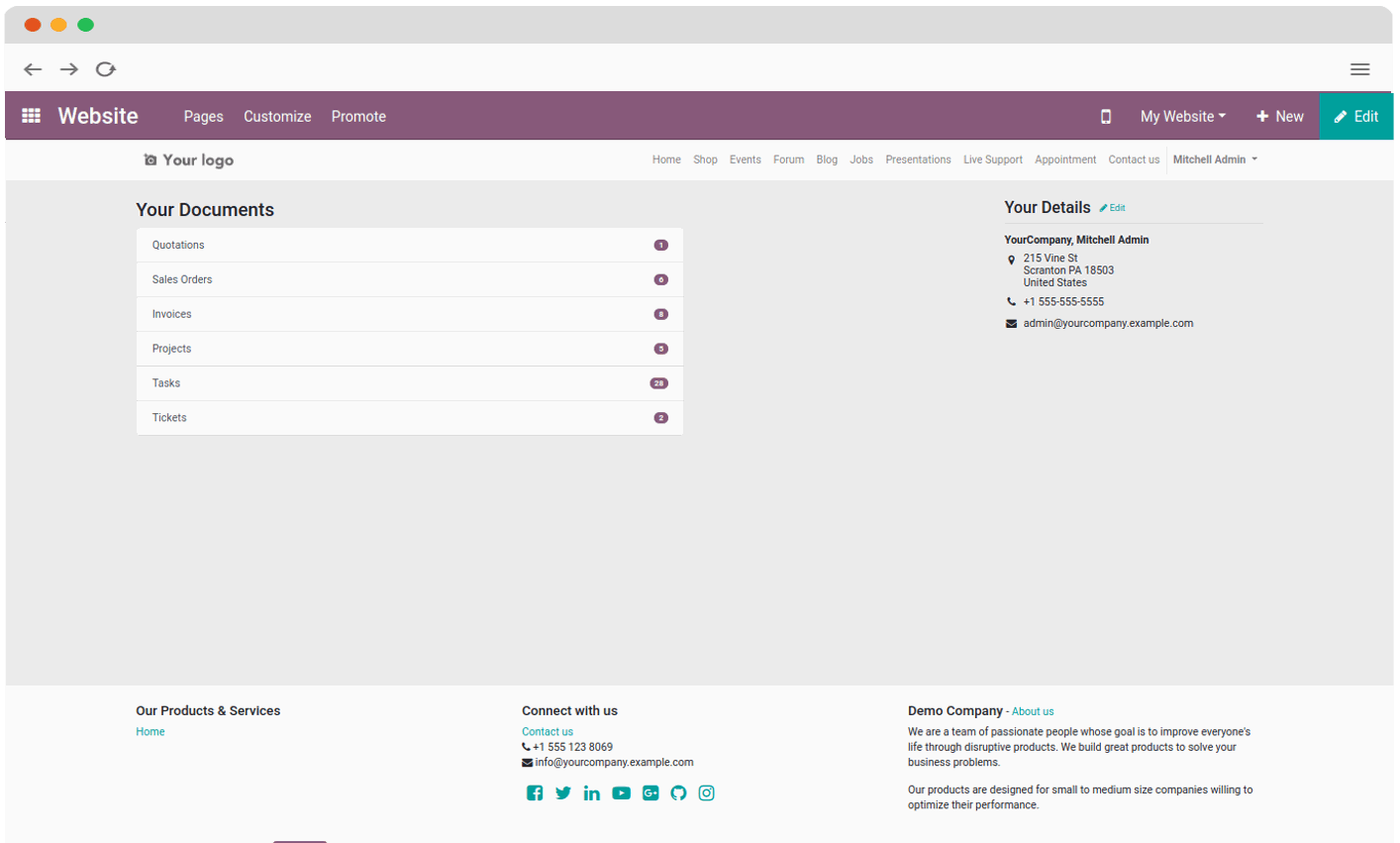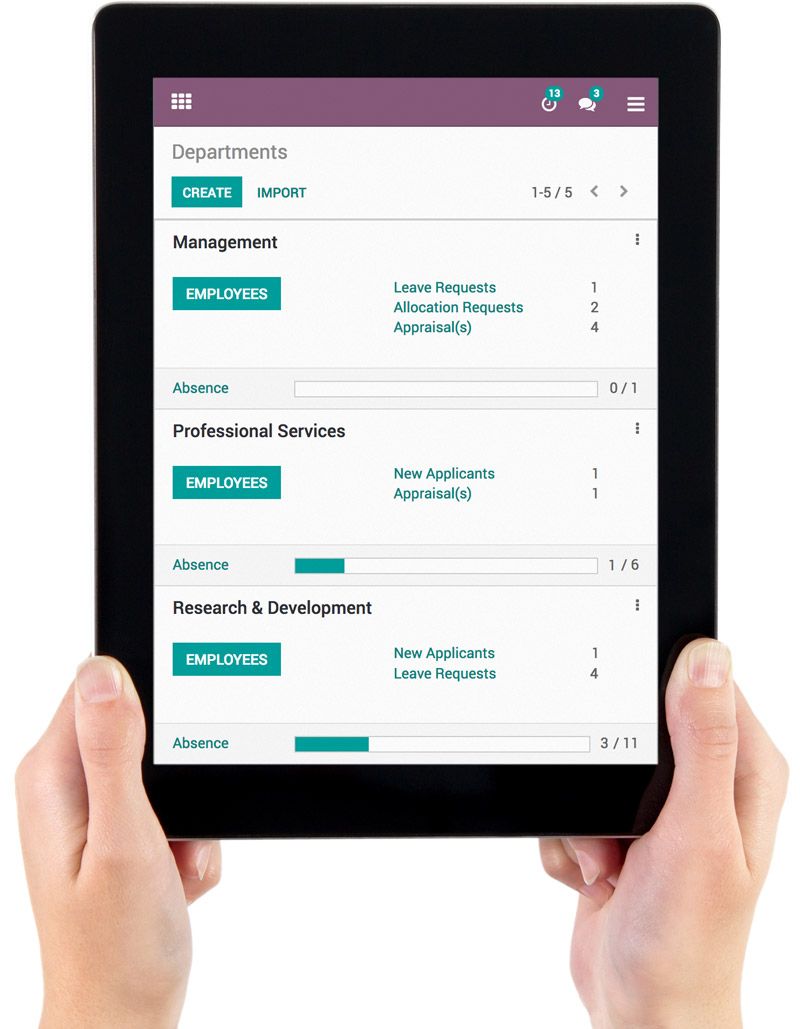 Successfully manage attendance records

Centralize all your Human Resources information.

Timesheet views and detailed reports



The web application offers the administrators of your team many functions:
See staff or team hours, weekly or monthly hours.
Get personalized reports.
Make manual time entries for your staff.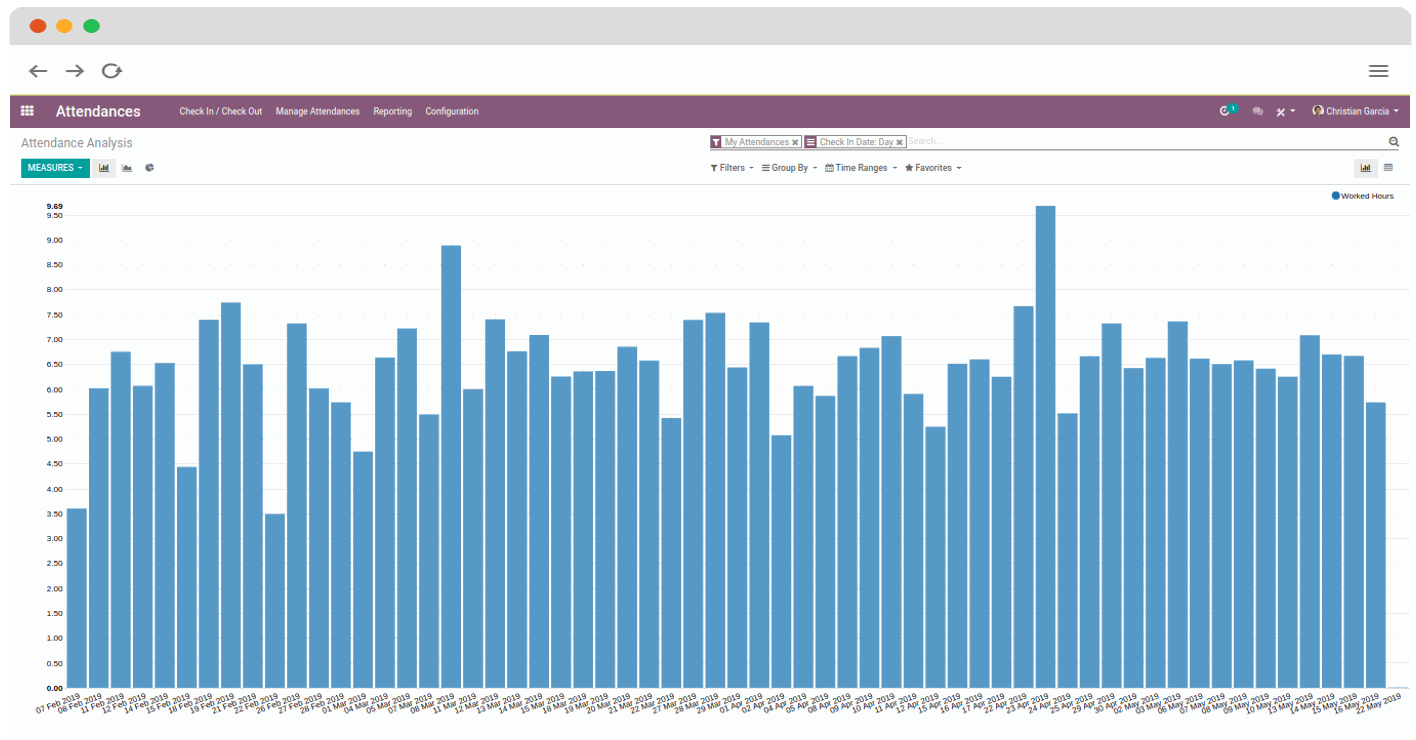 Monitor the hours and attendance record

Weekly or monthly worksheets with attendance follow-up.
Keep track of the hours worked by your employees and classify them by project, client or tasks.
Integrated accounting automatically publishes reports based on the time spent on projects, providing data in real time.
Integrated accounting automatically publishes reports based on the time spent on projects, providing data in real time.
Odoo Features
Odoo has been specifically designed to help improve your businesses performance.

CRM
Odoo gives you the ability to intelligently and efficiently manage leads, opportunities, tasks, issues, requests, bugs, campaigns, and claims. It automates key tasks such as communication, identification, prioritization, assignment, case resolution, and notification.

Project Management

Odoo allows you to manage your company's projects and tasks without any limitations. It provides you with the tools to handle multi-level sub-projects, to control tasks, to notify customers via e-mail, to schedule and prioritize assigned tasks. It also allows you to invoice based on task completion.

Sales Management

Odoo allows you to manage and classify your sales orders into a structured and hierarchical system. It gives you the ability to create new orders and review existing orders in their various states. Confirmation of an order can automatically trigger delivery of goods and invoicing.

Accounting

This key Odoo module covers General Ledger, cost accounting, accounts receivable & payable, tax management, budgets, electronic bank transfers, assets management, automatic invoicing, analytic controls, financial indicators, and statement management.

Purchase Management

Odoo enables you to track your suppliers' quotations and convert them into Purchase Orders. Odoo provides several methods for invoice monitoring and for tracking receipts.