Our References
On overview of our projects
Altair Management Consultants
Altair Management Consultants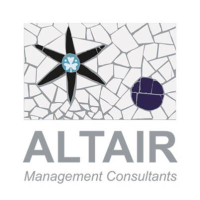 Calle José Ortega y Gasset, 22-24 5ª
Madrid 28006
IT/Communication
Implemented By

20-22 Wenlock Road
London
N1 7GU
United Kingdom
Altair Management Consultants mission is to help its customers increase the value of their business through practical management solutions. Altair sought to develop its digital presence (web and RRSS) and create 4 sub-brands to respond to new market trends.
Digital Branding Ltd developed the logos of the 4 sub-brands, the corporate identity making a non-disruptive evolution of its logo, we also created the multi-language website and established a strategy in social networks, facing the greatest challenge of making an attractive design without losing the classic signature cut.
A more intuitive and easier-to-use web page was made with responsive design and the homepage with fullwidth design, we support multi-language content and we managed to position the page as # 1 in Google for English and Spanish languages.